Welcome to Our Collision Centre
Our fully equipped collision repair shop can handle your auto body repair needs. We operate closely with insurance companies to ensure that your vehicle returns to a like-new state quickly. The paint shop works tirelessly to match all colors and trims, yielding a factory-quality finish. From a mild fender bender to a more serious car crash, no one likes a car accident. Allow our trained professionals to complete your automobile restoration to manufacturer-specified standards.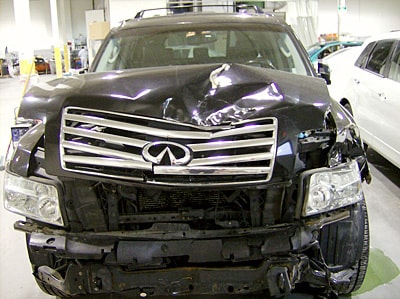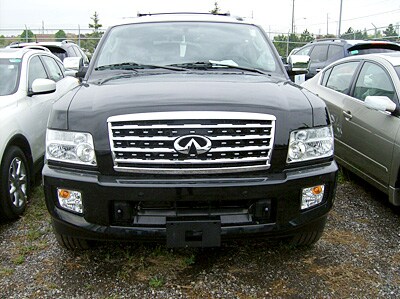 Additional Auto Body Services
We also provide car window tinting, paint-less dent removal, auto body rust repair, wheel restoration and detailing services. Our skilled auto body team is ready to make your car shine!
Schedule an Appointment
When your vehicle requires body repair after a collision or other accident, please contact one of our collision centres to book an appointment. We strive to get your car back to factory specifications and on the road as soon as possible!
Insurance Integration
We work seamlessly with insurance companies to bring you the best and most affordable solution matching your vehicle repair requirements. Never hesitate to inquire about insurance policies, coverage and deductibles when having your car restored after an accident!
---
Collision Centre FAQs
Why choose Zanchin Collision over others?
Because of our size we offer many benefits that others can not. We have a complementary shuttle van, pick up and delivery service, towing assistance and are certified by most manufacturers.
How soon will I get my car back?
We understand this to be one of the most important questions you have. Our team of professionals know the inconvenience being without a vehicle can cause and we'll get you back on the road quickly, usually in no more than three or four days, depending on the damage.
Do you have something I can drive while my vehicle is being repaired?
Most insurance companies have a rental option as a service to you, and we can assist you in getting a rental vehicle. In addition, for your convenience we have a shuttle service that can take you home or to work, and pick you up when your vehicle is ready.
How can I get my vehicle to your location?
The easiest way to do this is to call the store closest to you and will assist you with towing arrangements. We also offer pick up and delivery options of your vehicle.
Should I pay for an accident repair myself or let my insurance company handle it?
Due to rising insurance costs, more and more people are paying for minor accident repairs "out of pocket," and we're happy to discuss cost-saving options. We also have good relationships with all insurance companies, with whom we work on behalf of our mutual customers.
How can you assist with my lease turn in?
We are experts in assisting with your lease turn in. Our expert estimators will be able to tell you what repairs you will need to have done before turning your lease in, and our technicians will make repairs to the manufacturer's standards.
Why can't I get an estimate over the phone?
Each vehicle is different, and when you bring yours in we'll help you select the right service based on how long you plan to keep it, its age and condition, and your budget. Also, viewing the vehicle allows our estimators to make an accurate estimate.
Can you match the paint color exactly?
Yes. We are certified by the majority of manufacturers and therefore have from them the ability to match factory finishes. Our expert technicians are certified and specifically trained to deliver a perfect match!