New Jaguar Cars for Sale in Ontario
New Jaguar Cars for Sale in Ontario
New Jaguar Vehicles for Sale In Ontario

Zanchin Auto Group is the preferred auto dealership in Vaughan, Ontario. We also serve Maple, Concord, Brampton, Mississauga, Ontario, and Greater Toronto Area. We have been a significant part of the automotive business in this area for over four decades and have proven ourselves to be the best Jaguar dealership in Ontario.
There are several new and used Jaguar vehicles for sale in Ontario. Jaguar offers the luxurious F-PACE, agile and compact E-PACE, and the new all-electric I-PACE. Sedan offerings include the exiting F-type, efficient XE or the midsize luxury XG models.
Jaguar technology is unsurpassed. Turbocharged four-cylinder powertrains and all-wheel drive are Jaguar standards. Jaguar also offers a modern infotainment system, Apple CarPlay, and Android Auto on some models.
At Zanchin Auto Group, we want to offer you the best Jaguar ownership experience. Our extended warranties add to that experience. If you prefer online car shopping through services like CarFinder, Zanchin Auto Group will appear as the dealer of the first choice for new and used Jaguars for sale in both the Ontario and Greater Toronto areas. If financing is part of your car buying need, our Finance Centre will help with every step of your finance application.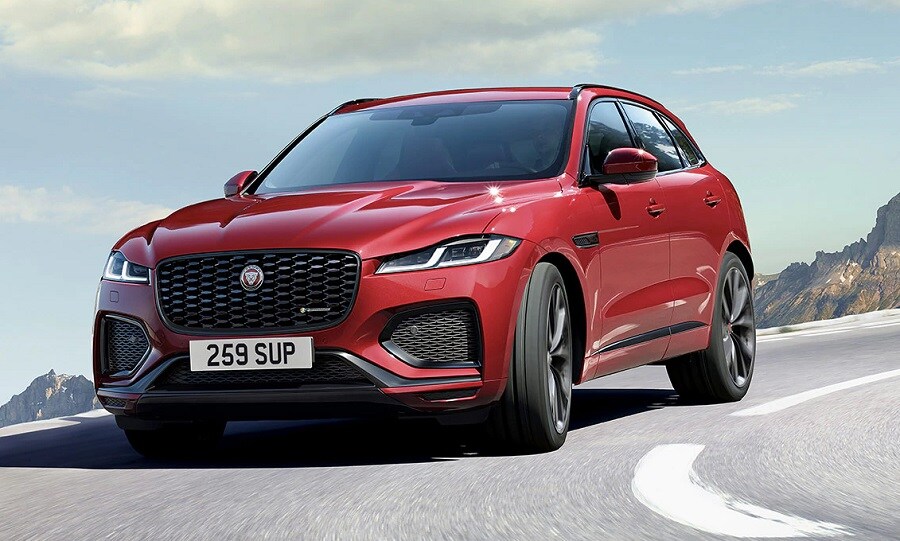 New & Used Jaguar Vehicles For Sale In Ontario
As the first choice for consumers looking for Jaguar cars in Ontario, the Zanchin Group prides an extensive inventory of new and used Jaguars. Our 2021 lineup includes the sophisticated 2021 Jaguar XF. We also offer several models of the compact 2020 Jaguar E-PACE vehicle.
Zanchin Auto Group offers both new and used Jaguar cars for sale in the greater Toronto area and includes several models of the 2020 Jaguar E-PACE and the 2021 Jaguar XF. We also offer pre-owned Jaguars, including the 2018 F-PACE, 2018 XF, 2017 XE four-door sedan, 2017 XE.
Jaguar Dealership In Ontario
Zanchin Auto Group is the leading automotive group in Ontario. We are proud to offer Jaguar vehicles for sale at our Jaguar Land Rover Brampton and Stouffville Hyundai dealership locations.
Jaguar Cars for Sale In Ontario
Jaguar cars have a reputation for luxury, style, and outstanding performance. There are several Jaguar cars for sale in Ontario, and Zanchin Auto Group offers the most reliable Jaguars at the most competitive prices.
Contact Us Today!
We invite you to contact us today at Zanchin Auto Group; we have an extensive inventory of new and used Jaguar cars for sale in Ontario and the Greater Toronto area. We invite you to visit any of our dealerships at your earliest convenience.