Hybrid Vehicles for Sale in Ontario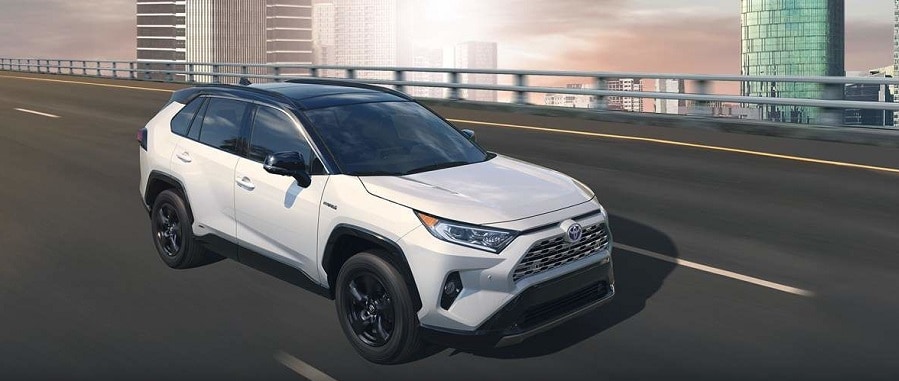 Hybrid Vehicles for Sale in Ontario
When you shop for a future vehicle, a hybrid, stop by Zanchin Auto Group serving Ontario with new and used cars. Our dealership welcomes customers from throughout Toronto and the surrounding areas, including Vaughan, Maple, Concord, Brampton, and Mississauga. When you buy from us, we establish a long-term relationship with you, offering an on-site parts and accessories shop and a certified maintenance facility.
You can find a plethora of hybrid vehicles for sale in Ontario, Canada. Our selection includes those from Toyota's 2020 and 2021 model lines. We feature the RAV4 and Highlander SUVs. You can also find the automaker's extremely popular Vehicles : Corolla and Camry hybrid sedans on our lot.
Purchasing: Start Your Process Online
You can start your buying process online so that you can shop from the comfort of your own home. You can apply for financing online and get approved online, too. We have several tools to make your car buying experience from home more comfortable. You can also value your trade on our website. Of course, this is a rough estimate, and we will inspect it in person before signing any paperwork.
What Is The Most Affordable hybrid SUV?
You can purchase the 2021 Toyota RAV4 Hybrid LE SUV on our lot today for a reasonable price. This roomy SUV offers a 2.5- litre four-cylinder engine with several colour options. Ask us about the manufacturer's financing offer.
What Is The Best-Used Hybrid Car To Buy?
Depending on your needs, We have a vast selection of used vehicles. Whether you need a small, mid-sized, or full-sized SUV, we can help. We can help you haul the family and the luggage in an SUV with two or three-seat rows.
Are Hybrids Worth It In 2020?
You can save money while travelling by using a hybrid. It also shows support for the electric vehicle movement. It provides a crucial transitional vehicle that helps people move toward weaning themselves off using gas-powered vehicles and using renewable resource vehicles. Buying hybrids encourages developing fully electric vehicles, which are better for the environment than gas-powered vehicles. Manufacturers have worked hard to provide affordable technology. 
Today's hybrid SUVs cost about the same as gas-powered ones. Hybrids also provide you with a cushion when on the road. You may run out of gas while nowhere near a gas station, but you can easily switch to your electric option and continue driving to reach that gas station.
What Are The Problems With Hybrid Cars?
You might have a problem finding a spot to plug-in and charge the hybrid's battery while out and about. Some, but not all, gas stations have installed charging stations. If you do not work for an employer that has established them, you will need to have the gas to drive home. You need to check with hotels before booking travel to make sure they have a charging station available.
Are Hybrid Cars More Expensive To Maintain?
Most car manufacturers offer maintenance plans either included in the warranty or for separate purchases. Maintaining your hybrid vehicle is no more expensive than a regular car since the plan pays for the maintenance is typically available at the same price as a gas-only vehicle.
What Is The Most Reliable Hybrid Car?
The Toyota Prius ranks as the number one hybrid for reliability. The sedan provides a comfortable, stable ride ideal for families at a reasonable price.
Contact Us Today
Visit our website to get started with your finance application today! When you feel ready, visit our showroom to take a test drive of your favourite vehicles. We can sit down with you and work on the numbers. Our dealership understands that you need a vehicle, and we will work with you to make it happen. Many manufacturers offer buyer incentives, and we offer financing on-site. We want to help you get the vehicle you need, whether it is a hybrid SUV or a sporty hybrid sedan. Contact us today to start the buying process.
Make an Inquiry
* Indicates a required field