The Joe Zanchin Academic Excellence Scholarship is committed to rewarding students who have exceeded their school's academic norms.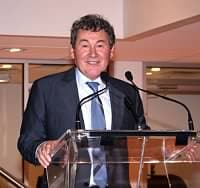 Zanchin Automotive Group strive to empower students by connecting them with the resources and services the

y need to proactively resolve obstacles and facilitate the attainment of their educational and professional goals in the Automotive Industry.
2016
The Joe Zanchin Scholarship of Excellence was awarded to Daniele DeSimone for 2016!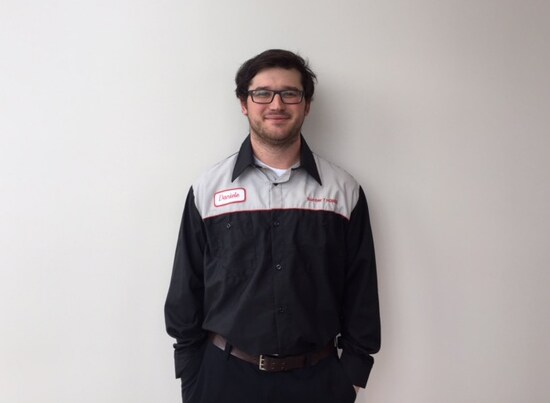 Hailing from Woodbridge, Ontario, home of the Zanchin Auto Group hub, Number 7 Honda, is Daniele DeSimone.
Daniele studied Environmental Studies for 4 years at McMaster University and after graduating he realized that his passion was actually working on cars. 
"This was kind of my hobby," he said, "Cars have always been my passion. I finished school and didn't like what I was doing, so I thought was better to do than the thing I like doing in my spare time?"
So, from there DeSimone started studying at Centennial College to become a mechanic. This is where he flourished and he knew this was the right career for him.
DeSimone was very surprised and excited when he learned that The Zanchin Auto Group had selected him as the 2016 recipient of the Joe Zanchin Academic Excellence Scholarship. He said this would really help him finish paying off his previous schooling and hopefully go toward more schooling in the future.
DeSimone is now working as an Apprentice Technician at Number 7 Honda and is looking forward to learning all he can in this position and with the Zanchin Auto Group.
2015
The Joe Zanchin Scholarship of Excellence was awarded to Insik Han for 2015! Insik achieved the highest grade point average of all four graduating Classes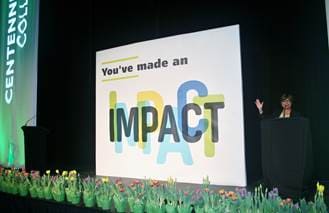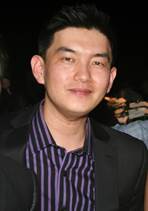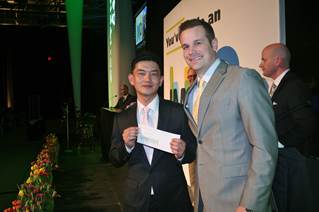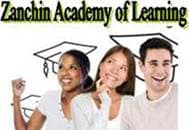 Here is some information regarding Insik Han who is the 2015 recipient of the Joe Zanchin Scholarship of Excellence:
Name: Insik Han

Program: Motive Power Technician

Answers: Insik Han answered the following questions.

How will this scholarship help you?

Since I am an international student, my tuition is very expensive and my living expenses in Toronto are also high. I am fully responsible for myself financially. Moreover, I need tools to get a job after graduation. Hence, this scholarship will help me greatly.

What does it mean to you to receive this scholarship?

I'm not a young student like other my classmates, and learning another language is a challenge to me. Hence, winning this scholarship is doubly special to me. This scholarship gives me a strong belief that hard work is the key to success.

What are your plans after graduation?

I want to find a full-time position as an auto mechanic apprentice and my goal in several years is to achieve permanent residence.

What are your career goals and aspirations?

My short-term career goal is to become the best in knowing how to fix all different types of cars currently in the market. My long term career goal is to open my own garage.

What message of thanks would you like to share with the donor?

First of all, I would like to express my most heartfelt thanks for the scholarship and support. Moreover, you gave me the best gift, confidence, that I can do whatever I do my best. I hope that one day I will be able to help students achieve their goals just as you have helped me
2014
  The Joe Zanchin Scholarship of Excellence was awarded to Teadong Kim for 2014!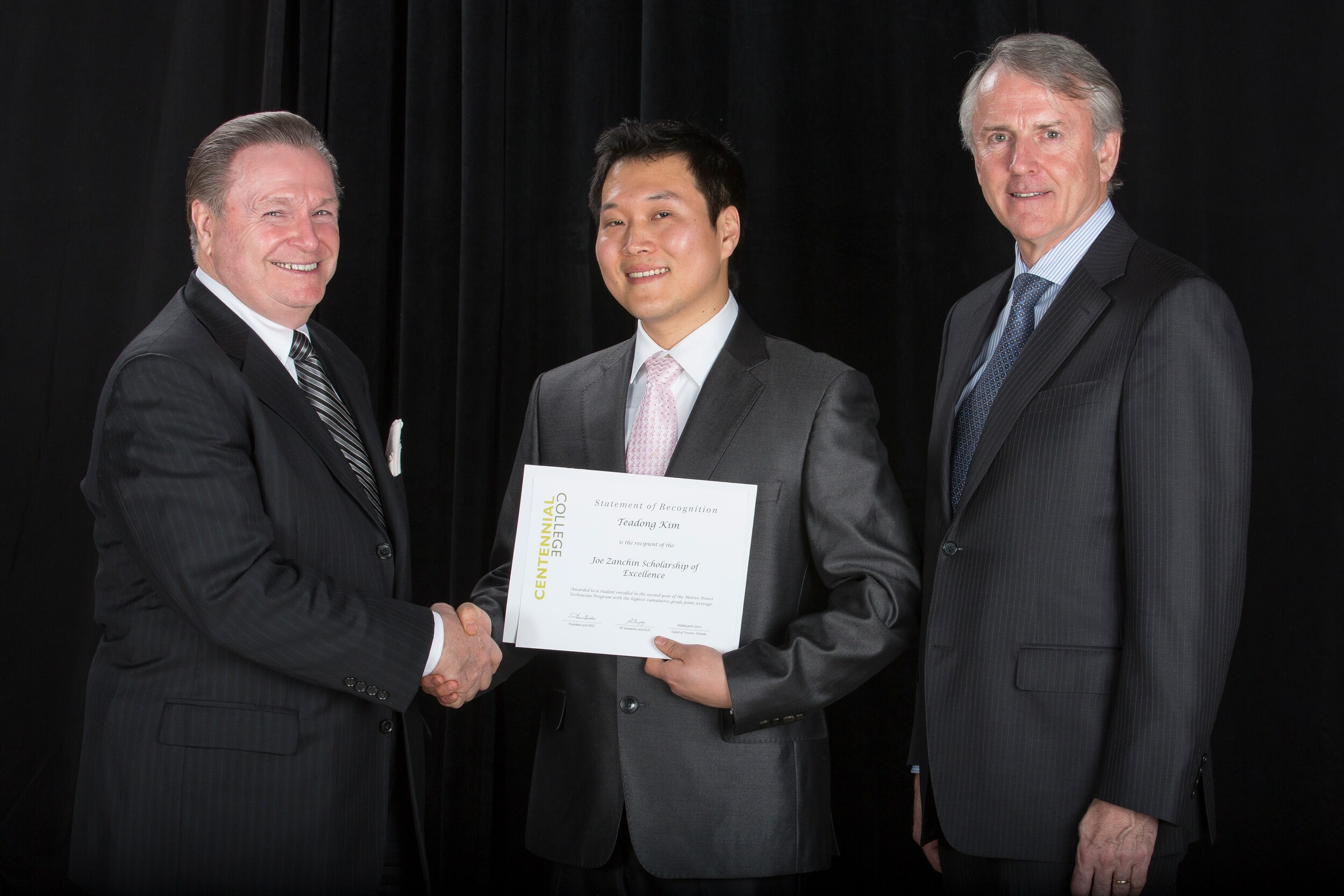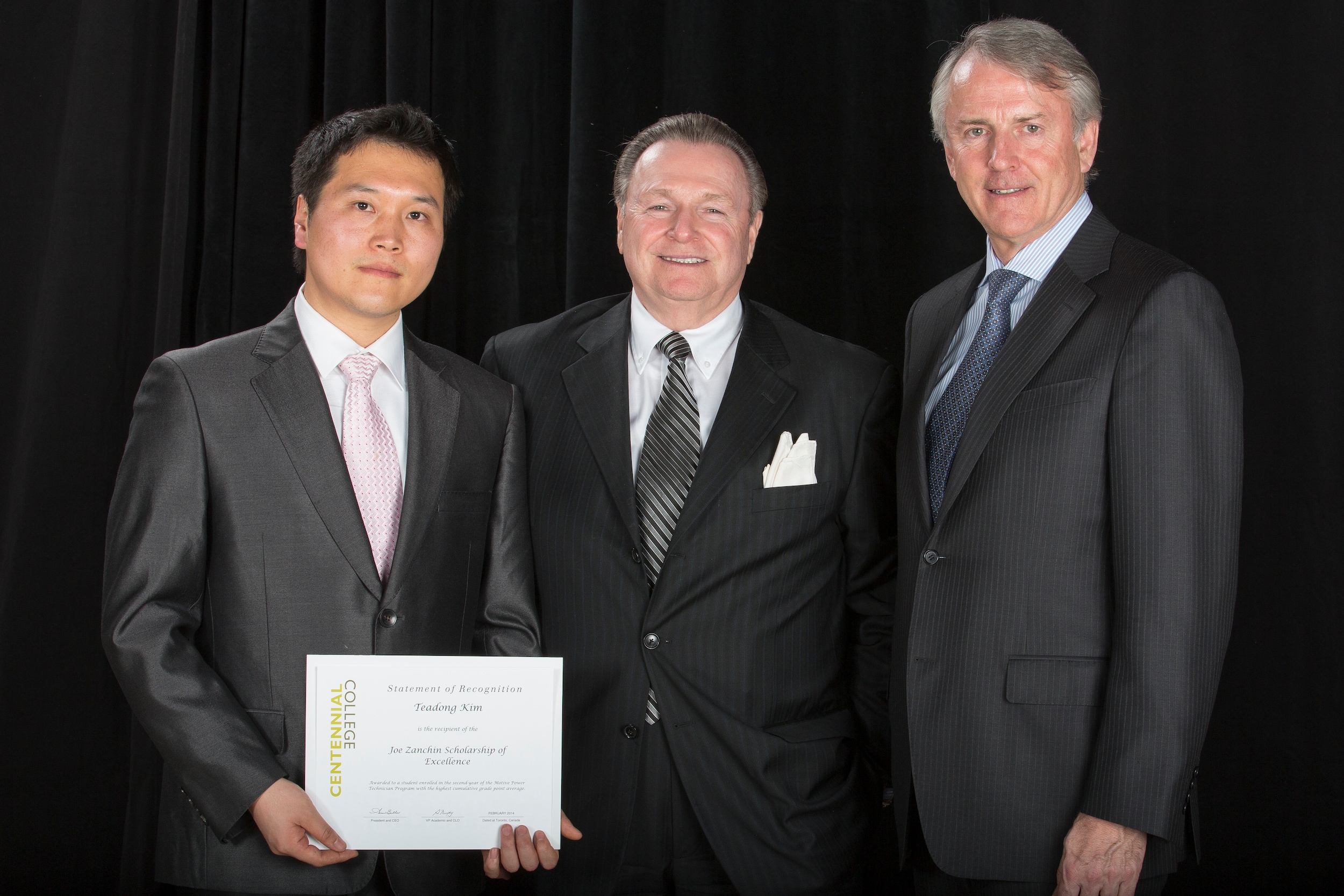 2013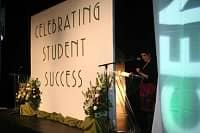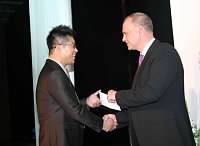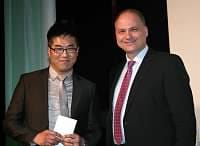 Sang Hun Lee was 'Awarded the Joe Zanchin Academic Excellence Scholarship 2013' and Sang received the highest grades of all students enrolled in Centennial College Automotive Programs in his graduating year of 2013