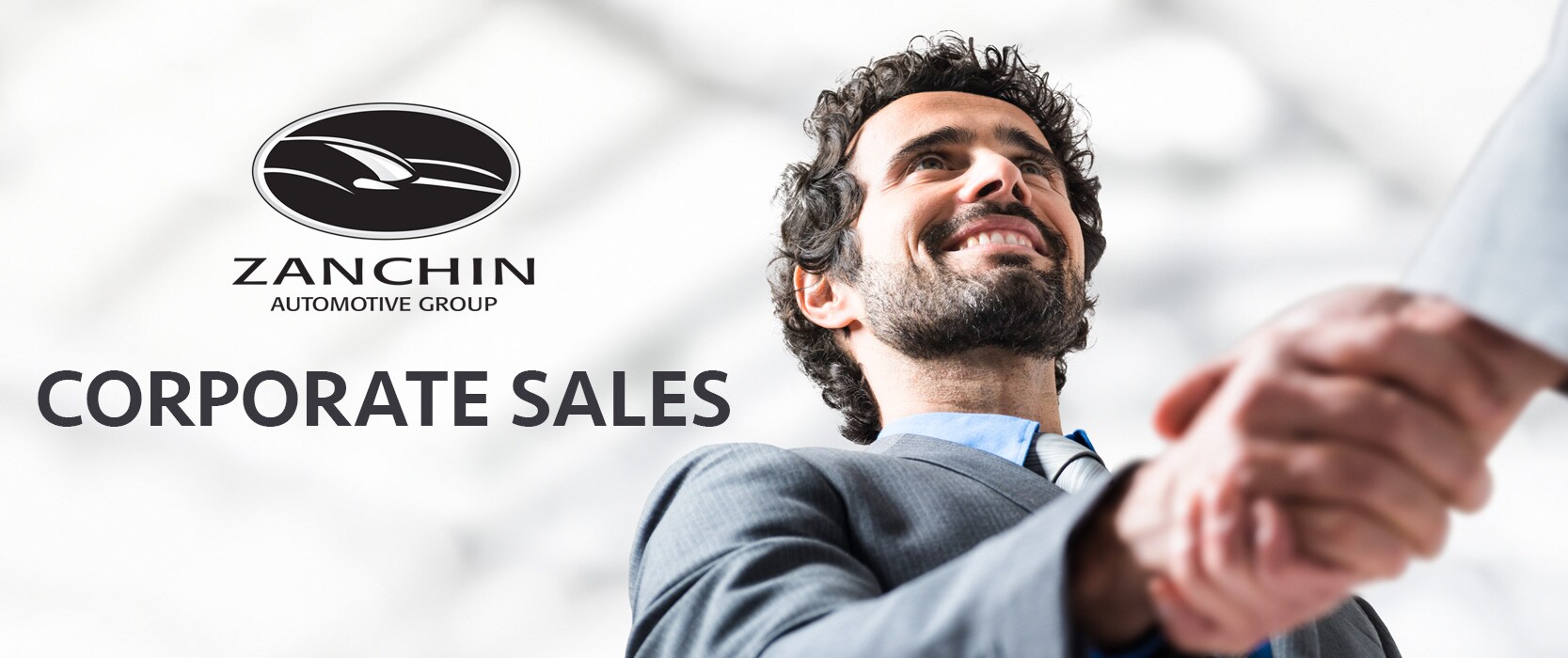 The Zanchin Auto Group is pleased to offer fleet and corporate sales designed for corporately purchased vehicles.  
We offer incentives that are applied in addition to special offers.  Take advantage of one on one personal care and attention. Higher than average residual values and special fleet pricing if you are eligible.
We will ensure exceptional customer service and guide you through the process with ease.
To learn more and see if you are eligible please contact our fleet manager Vito Polera vito@zanchinauto.com.